Design and Production
RTS Engineering has been supplying plating lines since 1998.
Until 2007 we used to represent German company Manz Galvanotechnik GmbH and installed a lot of plating lines all over Russia.
In 2007 our company started designing and manufacturing our own plating lines in Moscow.
Since then engineers and specialists of RTS Engineering have produced and installed more than 60 plating lines in Russia, Belarus and the European Union.
Due to our commitment to quality and customer satisfaction, RTS Engineering has consistently been awarded ISO 9001 certification. We make plastic baths and
tanks according to DVC 2205 standard Germany.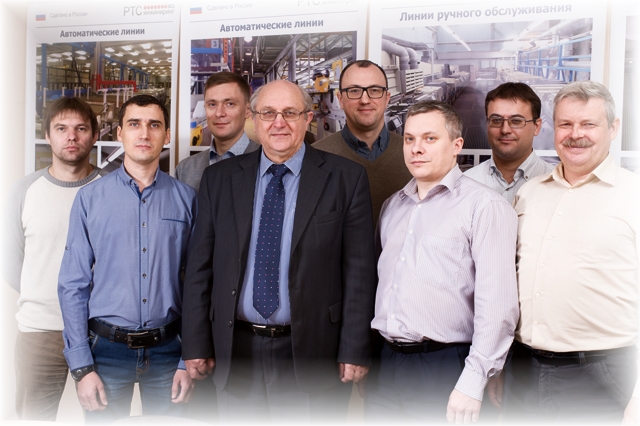 We design and manufacture customized plating lines for the required processes both Industrial Finishing and Printed Circuit Boards production.
Our design and production are based on our 20 years' experience in plating equipment as well as on using materials, parts, components and modules
of world well-known manufacturers such as Simona, Roechling, Georg Fischer, Kraft, Siemens, Scheidt Ventilatoren and others.
RTS Engineering offers to its customers complete solutions, which include design, manufacture and installation of plating equipment, as well as highly qualified after-sales services.